Study Guides - Books
NEW: Isaac and Jacob | Israel Genesis 26-36
Podcasts
Featured Video Lessons
Ephesians videos 39 and 40
| | | | |
| --- | --- | --- | --- |
| | Be enabled in the Lord. | | The full armor of God. |
| | | | |
First Timothy videos 5 and 6
| | | | |
| --- | --- | --- | --- |
| | God is the King of the ages. Timothy to serve as a soldier. | | Paul gave 2 men over to satan - outside God's protection. |
| | | | |
First Corinthians videos 61 and 62
| | | | |
| --- | --- | --- | --- |
| | Speak with tongues and Agape Love. | | We should manifest Godly love. |
| | | | |
Revelation of Jesus Christ videos 3 and 4
| | | | |
| --- | --- | --- | --- |
| | God is the Alpha and Omega. | | Seven stars in Jesus' right hand. |
| | | | |
The Gift of Holy Spirit videos 9 and 10
| | | | |
| --- | --- | --- | --- |
| | John 10:10 - the spirit of life. | | Romans 8 - the spirit of sonship. |
The Hope and Resurrection videos 5 and 6
| | | | |
| --- | --- | --- | --- |
| | Boaz redeemed Ruth and Naomi providing genealogy of King David and of the Christ | | Birth of Jesus Christ and his ministry in John 10 in contrast to the thief |
| | | | |
Salvation and Faith (Belief) videos 15 and 16
| | | | |
| --- | --- | --- | --- |
| | Defensive weapons of God's armor. | | Keep the faith. |
The Lord Jesus Christ, the son of God videos 13 and 14
| | | | |
| --- | --- | --- | --- |
| | The hope and resurrection for holy-people (Christians). | | Christ is the witness, the believer, the firstborn of dead-people, and the ruler of the kings of the earth. |
Biblical Research Articles
Many of us have felt as though we have been tried or have been tempted at some point in our lives. In this article we read about the difference between the good trial and the bad temptation - plus the role that the flesh category has in the behavior of some people who permit it to influence them.
Other Links
iPhone: Quickly visit True Bible Study blog by creating a web clip for it on your iPhone Home screen.
Go to the Blog (http://truebiblestudy-christian.blogspot.com)
Tap the "Share" button and then select "Add to Home Screen."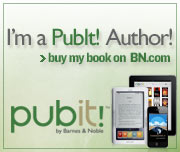 Online Course Curriculum
1 Corinthians
Ephesians
1 Timothy
Revelation of Jesus Christ
Various Recordings
Video Lessons
Gift of holy spirit
Hope and Resurrection
Salvation and Faith
The Lord Jesus Christ
First Corinthians (1st)
Ephesians
First Timothy (1st)
Revelation of Jesus Christ
Podcasts
Ephesians
Journals
Encouraging Bible Verses
Family Bible Verses
Menu Links
Courses
Handouts
Research Articles
Study Guides